Contrary to what my posts may have you believe, I actually *DO* still craft. I've been knitting like crazy & for a couple of weeks now I've started to feel the pain of legions of knitters who work & work but have nothing to show for it. Until now. I finally have a completed project to post & I couldn't be more tickled with them!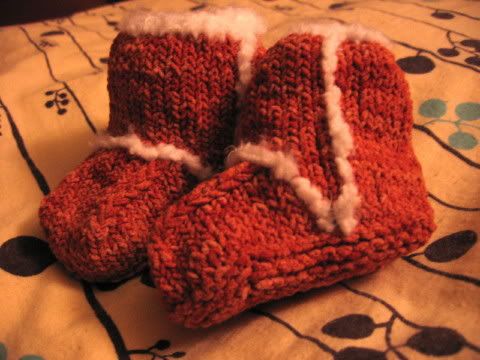 Baby Uggs!


The pattern was really easy to follow & a pretty fast knit and best of all, it's available for free from here.

I'm going to start knitting only for babies since everything is extra cute & small & therefore quick to knit up.